Texas is a state larger than life, and there's no shortage of activities to see and do here with Texas Shuttle. From its vibrant cities to its natural beauty, there's something for everyone in the Lone Star State. In this guide, we'll take a closer look at some of Texas's must-see tourist attractions and why they're worth a visit.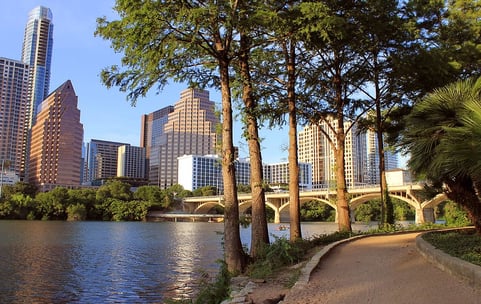 Austin: The Capital of Live Music
Austin is famous as the "Live Music Capital of the World" and is home to over 250 live music venues. From blues to rock, you can find it all here. Some must-visit spots include the legendary Antone's, known for hosting iconic blues musicians, and the Continental Club, a staple of Austin's music scene for over 60 years.
San Antonio: The Alamo and Riverwalk
San Antonio is home to two of Texas's most iconic attractions: the Alamo and the Riverwalk. It is a World Heritage Site and the site of the famous battle that played a pivotal role in Texas's fight for independence. The Riverwalk, on the other hand, is a picturesque walkway along the San Antonio River, lined with shops, restaurants, and bars.
Houston: Space Center Houston and Museum of Fine Arts
Houston is a diverse city with much to offer, including the Space Center Houston and the Museum of Fine Arts. The Space Center Houston is the official visitor center of NASA's Johnson Space Center and features exhibits on space exploration and the history of NASA. The Museum of Fine Arts, on the other hand, is one of the largest art museums in the country and houses over 70,000 works of art.
Big Bend National Park: A Natural Wonder
Big Bend National Park is one of Texas's most beautiful natural wonders, and it's easy to see why. The park is home to stunning canyons, desert landscapes, and the Rio Grande River. Activities here include hiking, camping, and river rafting.
Fort Worth: The Stockyards and Cultural District
Fort Worth is a city with a rich western heritage, and two of its must-visit attractions are the Stockyards and Cultural District. The Stockyards is a historic district home to the Fort Worth Stockyards National Historic District, where you can experience the old west with rodeos, cattle drives, and cowboy boots. The Cultural District, on the other hand, is home to several museums, including the famous Kimbell Art Museum and the Modern Art Museum of Fort Worth.
In conclusion, Texas has much to offer, from vibrant cities to stunning natural beauty. Whether you're interested in music, history, art, or outdoor activities, there's something for everyone here. So why plan a trip to Texas and discover what Lone Star State offers?