For many people, visiting a Texas ranch is synonymous with experiencing the heart of Texan culture. From horseback riding and cattle drives to stargazing and chuck wagon dinners, there's something for everyone on a Texas ranch. Luckily, with the help of Texas shuttles, these unique and authentic ranch experiences are easily accessible to visitors. Here's a guide to a few of the best ranch experiences accessible by shuttle.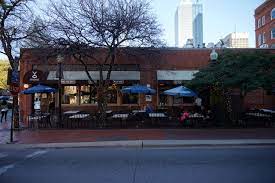 The Y.O. Ranch, Kerrville
The Y.O. Ranch in Kerrville is one of the most famous ranches in Texas, having been in operation since the 1800s. Visitors can participate in various activities, including horseback riding, hunting, and tours of the ranch's exotic animal breeding programs. Guests can also relax and enjoy the scenery by staying in one of the ranch's luxurious cabins or lodge rooms.
The Wildcatter Ranch, Graham
The Wildcatter Ranch in Graham is a premier luxury ranch resort that offers a variety of activities and experiences for visitors. Guests can go horseback riding, participate in a cattle drive, or try their hand at skeet shooting. The ranch also features a spa, an upscale restaurant, and a variety of lodging options, including cabins and glamping tents.
Dixie Dude Ranch, Bandera
The Dixie Dude Ranch in Bandera is a family-friendly ranch that offers a more affordable ranch experience. Guests can participate in horseback riding, hiking, and swimming and enjoy live music and square dancing in the evenings. The ranch also offers comfortable lodging options, including cabins and bunkhouses.
Texas Ranch Life, Chappell Hill
Texas Ranch Life in Chappell Hill is a working ranch that offers visitors a unique glimpse into the daily life of a Texan rancher. Guests can participate in cattle drives, horseback riding, and fishing and enjoy ranch-style meals. The ranch also features a variety of lodging options, including cottages and suites.
Tips for Planning Your Ranch Experience
When planning your Texas ranch experience, there are a few things to keep in mind. First, check the ranch's website or contact them directly to learn about their activities and events. Bring appropriate clothing and gear for outdoor activities, such as hats, boots, and sunscreen. Some farms may only offer specific actions at certain times of the year.
Another essential consideration is transportation. While some ranches may be accessible by public transport, many are not. That's where texas shuttles can be a great help. Shuttle services like Texas Shuttle offer transportation to and from various destinations in Texas, including many of the ranches listed above.
In conclusion, a Texas ranch experience is a must-try for anyone looking to experience the heart of Texan culture. Whether you're looking for luxury or a more affordable option, a ranch experience exists. With the help of Texas shuttles, you can easily access these unique and authentic experiences and make memories that will last a lifetime.