Texas is a photographer's dream, with a diverse landscape that offers countless opportunities to capture stunning images. From the mountains and canyons to the beaches and forests, Texas has some of the most picturesque locations in the country. With Texas Shuttle, you can easily access a few of the best photography locations in the state. Here are a few of the top places to capture Texas' natural beauty.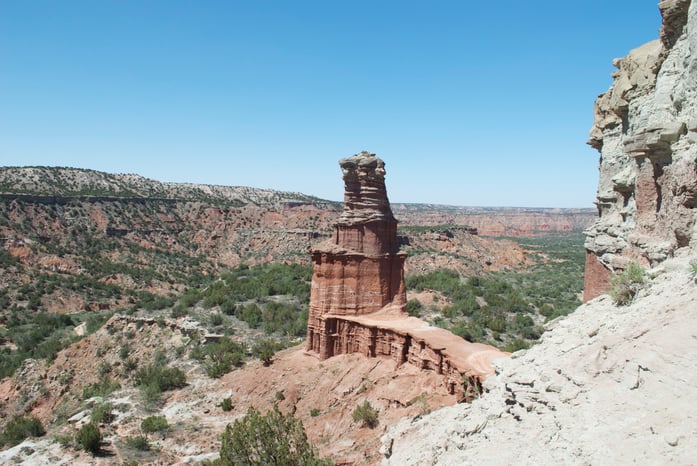 Big Bend National Park
Big Bend National Park is a vast, remote area in West Texas that offers some of the most awe-inspiring views in the state. With over 800,000 acres of canyons, desert landscapes, and the Rio Grande river, the park is a paradise for photographers. The Chisos Mountains, Santa Elena Canyon, and the hot springs are just some breathtaking locations you can capture with your camera.


Palo Duro Canyon State Park
Palo Duro Canyon State Park is often referred to as the "Grand Canyon of Texas," with its towering rock formations and vibrant colors. The canyon is the second-largest in the country and offers unique photo opportunities with its red and orange hues that change with the sunlight. You can capture stunning images of Lighthouse Rock, the Hoodoo formations, and the wildlife that calls the park home.


Enchanted Rock State Natural Area
Enchanted Rock State Natural Area is a unique geological formation in the Hill Country region of Texas. The large pink granite dome rises 425 feet above the surrounding terrain and is a popular spot for photographers. The summit offers stunning panoramic views of the surrounding landscape, and the area's unique flora and fauna make for some great nature shots.


McKinney Falls State Park
It is located just outside Austin and is a famous spot for photographers looking to capture the beauty of Texas' waterfalls. The park features two waterfalls, Upper and Lower McKinney Falls, surrounded by scenic rock formations and lush vegetation. The park is also home to an array of wildlife, making it an excellent place for nature photography.


Padre Island National Seashore
Padre Island National Seashore is the longest way of a primitive barrier island in the world and is a paradise for beach lovers and photographers alike. The park's pristine beaches, dunes, and clear blue waters make it a popular spot for landscape and wildlife photographers. You can capture images of the island's unique plant and animal life, including the endangered Kemp's Ridley sea turtle.


With Texas Shuttle, you can easily access these stunning photography spots and capture the natural beauty of Texas. Our reliable transportation services will get you to your destination safely, and on time, so you can focus on capturing stunning images. Book your ride today and start exploring some of the best photography spots in Texas.