Texas, the land of vast wilderness and untamed beauty, beckons adventurous souls to explore its hidden gems. With Texas Shuttle as your trusted companion, you can navigate the rugged terrains and uncover the natural wonders that make this state genuinely extraordinary. Welcome to our blog, where we invite you to embark on a journey with us, exploring the natural wonders of Texas that lie beyond conventional paths.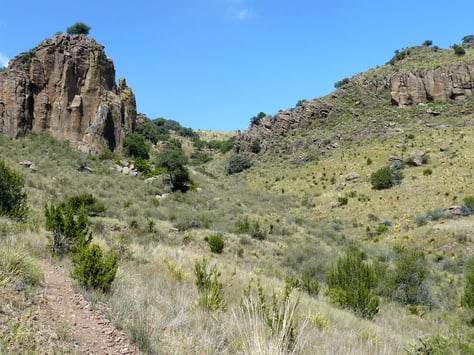 Delve into Untouched Nature
Leave behind the fast-paced urban lifestyle and dive into the unspoiled magnificence of Texas's pristine natural landscapes. Discover the enchanting beauty of the Palo Duro Canyon, where deep rock formations tell a story of millions of years. Explore the Big Thicket National Preserve, a hidden gem with diverse ecosystems and rare plant species. With Texas Shuttle's reliable transportation services, you can access these remote areas and experience the unspoiled wonders of the Lone Star State.
Embark on Thrilling Outdoor Activities
For adrenaline junkies and outdoor enthusiasts, Texas offers a playground of thrilling activities. Hike through the rugged Guadalupe Mountains National Park trails, where panoramic views reward your efforts. Go kayaking in the crystal-clear waters of the Rio Grande, surrounded by towering cliffs and stunning canyons. Experience the thrill of zip-lining through the treetops in Cypress Valley. With Texas Shuttle's convenient transportation services, you can easily reach these adventure hotspots and embark on exhilarating experiences.
Encounter Wildlife Up Close
Texas is home to various wildlife, providing ample opportunities for unforgettable encounters. Visit the coastal town of Rockport and witness the spectacle of thousands of migratory birds taking flight. Explore the vast expanses of the Davis Mountains and glimpse elusive wildlife, including mule deer and javelinas. Head to the shores of South Padre Island and witness sea turtles making their way to the ocean. With Texas Shuttle's reliable transportation services, you can get closer to nature and create lasting memories of wildlife encounters.
Discover Charming Small Towns
Hidden from the urban sprawl, Texas has charming small towns with unique character and charm. Visit the picturesque village of Fredericksburg, known for its German heritage, wineries, and vibrant Main Street. Explore Marfa, a creative oasis in the desert where art installations and cultural events flourish. Wander through the historic streets of Jefferson, a town frozen in time with its Victorian architecture and nostalgic charm. With Texas Shuttle's affordable shuttle service, you can explore these hidden gems and experience the authentic pleasure of small-town Texas.
Texas is a wild and untamed frontier that beckons adventurers to uncover its hidden treasures. With Texas Shuttle as your guide, you can embark on a thrilling journey through untouched nature, engage in exhilarating outdoor activities, encounter fascinating wildlife, and discover the enchanting charm of small-town Texas. Book your transportation with Texas Shuttle and let the untamed beauty of Texas captivate your soul.