When most people think of beaches in Texas, their minds might jump straight to Galveston or South Padre Island. However, the state has several hidden beaches that are just as beautiful but often overlooked by the crowds. If you're looking to escape the hustle and bustle of the more popular coastal destinations, consider checking out some of Texas' hidden beach gems.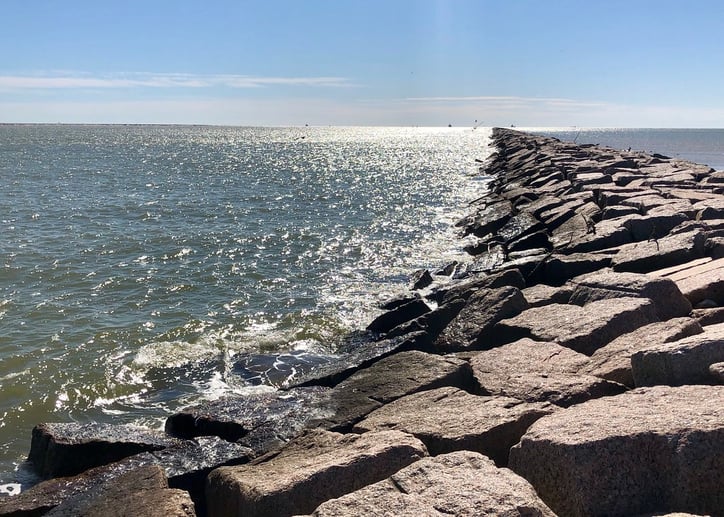 Matagorda Peninsula
Matagorda Peninsula is a hidden beach gem located two and a half hours southwest of Houston. It's a narrow strip of sand stretching for over 40 miles, with the Gulf of Mexico on one side and Matagorda Bay on the other. With no high-rise hotels or condos in sight, it's the perfect place to relax and absorb the sun.


Boca Chica Beach
Boca Chica Beach is the southernmost beach in Texas, located on the border with Mexico. This beach is remote and undeveloped, making it perfect for those looking for seclusion and solitude. The beach is accessible by a dirt road, but the stunning views of the dunes and wildlife make the journey well worth it.


Rockport Beach
Rockport Beach is a small, charming beach town located about 30 minutes north of Corpus Christi. The beach is relatively small, but it's perfect for families with young children or those looking for a quieter beach experience. The water is calm and shallow, making it a perfect spot for swimming, kayaking, and stand-up paddleboarding.


Padre Island National Seashore
Padre Island National Seashore is the longest undeveloped barrier island in the world, stretching over 70 miles. While the island's north end is popular with tourists, the south end is much more secluded and offers plenty of space to relax and explore. With beautiful beaches, dunes, and a range of outdoor activities, this national park is a must-see for nature lovers.


Mustang Island State Park
Mustang Island State Park is a beautiful hidden beach located about 20 miles north of Padre Island. The park has over five miles of beachfront and is an excellent spot for swimming, sunbathing, and birdwatching. There are also opportunities for fishing, kayaking, and surfing.


While Texas may not be the first place when you think of beaches, the state has ample hidden gems waiting to be experienced. From remote and secluded spots to charming beach towns, there's something for every type of traveler. With Texas Shuttle, getting to these hidden beaches has always been challenging. Book your ride today and get ready to discover the secret seaside getaways of Texas.