Texas is renowned for its bold flavors and diverse food culture, and there's no better way to explore it than with Texas Shuttle. Whether you're a local or a tourist, Texas Shuttle offers a convenient and comfortable way to taste the best of what the state has to offer. In this blog, we'll take a culinary tour of Texas, highlighting some of the must-try dishes and local eateries you should visit on your next trip.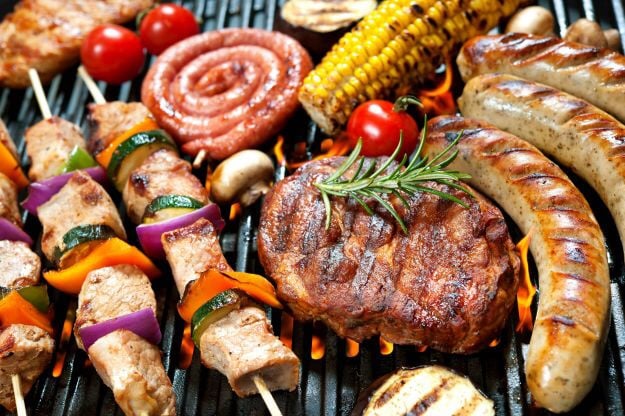 Barbecue
When it comes to food in Texas, barbecue is king. It is home to some of the best barbecue joints in the country, each with its unique style and flavor profile. You'll find a wide range of barbecue options in Texas, from juicy brisket to tender ribs. Some must-visit BBQ spots in Texas include Franklin Barbecue in Austin, Snow's BBQ in Lexington, and Truth Barbecue in Houston.


Tex-Mex
Tex-Mex cuisine is another staple of Texas food culture. Dishes like chili con carne, fajitas, and queso dip characterize this fusion of Mexican and American flavors. For an authentic Tex-Mex experience, you should visit places like Matt's El Rancho in Austin, where you can try classic dishes like enchiladas and tamales, or Mia's Tex-Mex in Dallas, where you can enjoy a variety of margaritas and hearty Tex-Mex plates.


Steak
Texas is known for its juicy steaks, and there's no shortage of great steakhouses. Whether you're in the mood for a thick rib-eye or a tender filet mignon, you're sure to find a steak that hits the spot. Some of the best steakhouses in Texas include Perry's Steakhouse & Grille in Houston and Dallas, Pappas Bros. Steakhouse in Dallas and Houston, and Saltgrass Steak House in multiple locations across the state.


Seafood
Texas is not just about meat and Tex-Mex; there are also plenty of great seafood options. You'll find it all in Texas if you're in the mood for fresh oysters, grilled shrimp, or succulent crab legs. Some of the best seafood restaurants in Texas include Gaido's Seafood Restaurant in Galveston, Louie's Backyard in South Padre Island, and The Boil House in Austin.
Texas Shuttle is a shuttle service that provides transportation to and from different locations within Texas. It offers a convenient and comfortable mode of transportation for travelers, tourists, and business people. The company prides itself on providing a safe and reliable service, with experienced and friendly drivers and well-maintained vehicles.
The shuttle service offers a range of options to suit different needs, including shared rides, private vans, and charter buses. This makes it easy to find a solution that fits your schedule, budget, and group size.